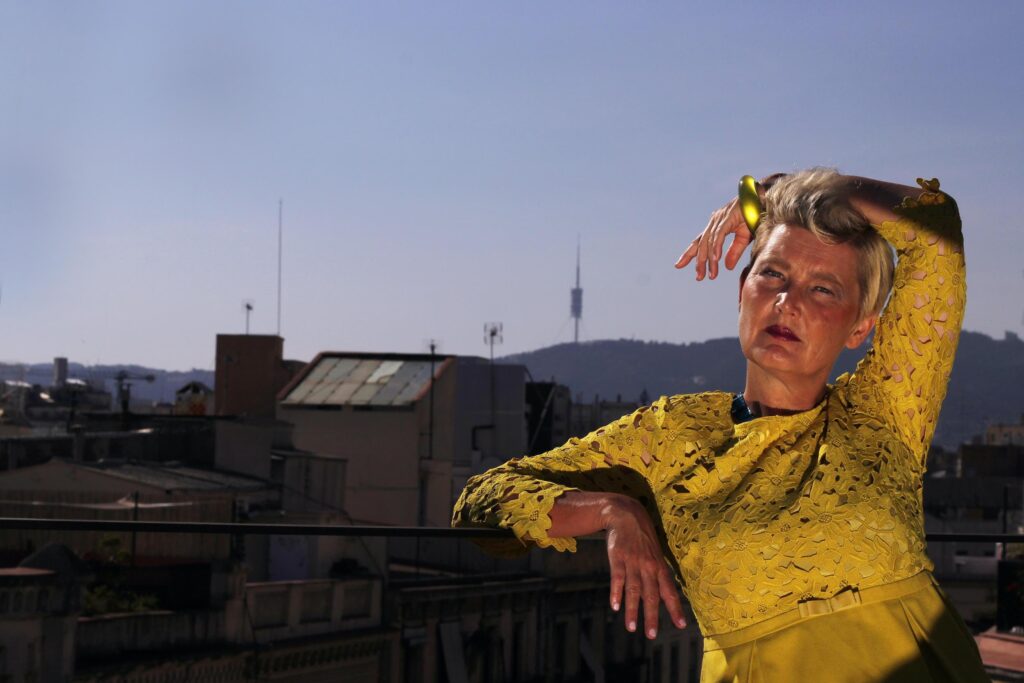 Our interpreting agency
This interpreting agency is Danish in its origin. It was founded in 2011 as Tolkene.dk by conference interpreter Sara Høyrup.
The founder is a certified simultaneous interpreter for the European institutions since 2012. On top of that, she has ample experience as a legal interpreter in Denmark, Sweden and Spain: for court houses and police corps, immigration authories and lawyers. She has worked as a conference interpreter for Europol and Eurojust. She has obtained the corresponding security clearance.
Interpreting agency run by an industry expert
Sara Høyrup herself works into Danish, Spanish and English from Catalan, German, Swedish and Norwegian. In writing, she also works from French and Italian. In short: she masters most Germanic and Romanic languages.
Above all, she is a good assessor of quality and an excellent organizer. Therefore, she is your shortcut to high-end language professionals, whatever the language combination. Her professionalism guarantees the quality of the product you get from this agency.
International interpreting agency
Currently, the interpreting agency is based in Barcelona. Due to the international character of its product, the agency operates all over Europe and beyond.
This interpreting agency sends you the best professionals in the industry for your conference or meeting. We work mostly with members of the elite organization AIIC and EMCI-trained professionals from the entire continent. With their help, we offer you topnotch simultaneous interpreting.
Book us now:
[fc id='1' align='left'][/fc]
Who greets you when you call us?
This interpreting agency is founded and run by Sara Høyrup. The relevance of this is that she is a Danish philologist based in Barcelona. Here, she studied Spanish and English literature in the late nineties. Upon her return to the city in 2017, she studied international journalism at a local Catalan university.
Most importantly is that between those other two Master's degrees, she studied a European Master in Conference Interpreting (EMCI) at Copenhagen Business SchoolHere, she specialized in Spanish and English.
Professional quality and friendly flexibility
Straight out of  her second master's degree in 2010, Sara Høyrup decided to offer something that the interpreting market is short of: quality paired with flexibility.
Why is that so special? Well, because the industry is swarmed with cheap cheats and expensive haughtiness. Not so at this agency, where you get topnotch professionals and a friendly approach. All that at a price high enough to ensure the quality without breaking your budget.
Communication expert
Sara Høyrup has worked with communication since 1997. This Dane combines outstanding language skills with a deep knowledge of Spain. And so, she is Spain correspondent for Magasinet Europa in Denmark, specializing in Catalonia.
Sara Høyrup worked for a decade for twenty Spanish publishing houses, assessing Scandinavian literature. Subsequently, she worked for another decade as a translator for three Danish national media: the quality newspapers Weekendavisen, Kristeligt Dagblad and Politiken.
Being a small country, Danish media often buy content from media abroad. These texts need capable translation made from one day to the next. Sara Høyrup translated into Danish from English, German, Swedish, Norwegian, French and Spanish. She also translated into English for media exhibitions and in relation to promotion abroad or takeover by new owners.
She used to be a media proofreader. Now, she proofreads the agency's written products in Danish, English and Spanish.
Fixer
Being very well-versed in media translation, Sara Høyrup works as a fixer when Danish media cover Spanish news. A fixer is a local assistant and interpreter that sets up interviews with her own sources, and translates them.
She also organizes study tours to Barcelona with political or educational content.